I listed end of november..wks before Christmas...lots of interest on line, but not that many phone calls...tons from Real estate agents...promising all kinds of stuff...& unfortunately my open houses, were either in a snow storm or extremely cold..had more action in february & march...I had over 9,000 visits to my site...the single family house is in a very good location...TIP: if you give an email address... i suggest using the # & street of the house in gmail. easy to remember for future buyers. Offer accepted in march...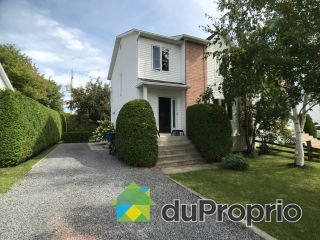 We encourage all readers to share their views on our articles and blog posts. We are committed to maintaining a lively but civil forum for discussion, so we ask you to avoid personal attacks, and please keep your comments relevant and respectful. If you encounter a comment that is abusive, click the "X" in the upper right corner of the comment box to report spam or abuse. We are using Facebook commenting. Visit our FAQ page for more information.
« Depuis 20 ans, DuProprio a développé un modèle d'affaires audacieux, qui donne avant tout le pouvoir au consommateur. Notre collaboration a pour but d'amener la marque à une nouvelle étape de croissance en s'attaquant aux freins et en bâtissant la notoriété de l'offre parfois moins connue de DuProprio », ajoute Julie Dubé, associée, vice-présidente, lg2.
On February 26, 2019, at the next conference day of the « Rencontres de génie, Genium 360 », several experts and entrepreneurs will gather to present how the 4th industrial revolution is reinventing business models. Catherine Bouchard, president of Centris Technologies, will present at 10:45 the conference "Implementation of a vertical integration system: comparison of impacts on …