Collaboration is of the utmost importance at Centris. It takes shape with our team, with our real estate clients, and with our valued partners from Québec and elsewhere, with whom we design approximately 50% of our tools. We encourage the pooling of talent to develop innovative solutions for real estate professionals and adapt tools based on a particular geographical context. At Centris, we see big and we see far: partnerships are essential to our progress.
By submitting a comment, you accept that CBC has the right to reproduce and publish that comment in whole or in part, in any manner CBC chooses. Please note that CBC does not endorse the opinions expressed in comments. Comments on this story are moderated according to our Submission Guidelines. Comments are welcome while open. We reserve the right to close comments at any time.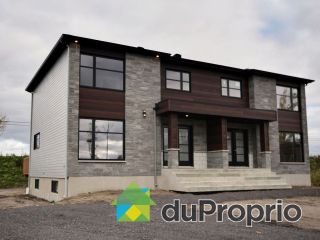 Une partie du débat a porté sur l'encadrement des entreprises d'assistance en matière de revente des propriétés qui ne sont pas encadrées par la Loi sur le courtage immobilier. Il s'agit d'entreprises comme DuPropio, dont la publicité « Bye-bye la commission » diffusée pendant la populaire émission de fin d'année a marqué les esprits. L'Organisme d'autoréglementation du courtage immobilier du Québec (OACIQ), en friction avec DuProprio depuis qu'elle existe, figure parmi les organisateurs du débat.